Steadfast Safety Solutions was commissioned in the Year 2019 with the intention of providing Occupational Safety and Health in all walks of life. There is a strong need to promote Health, Safety and Environment standards and HR & IR management in Industries. The company from its commencement, is providing comprehensive, proactive and responsive service to its clients.
We adorn the culture of easy approachability, timely response, trustworthiness and competence in all aspects of the services and solutions. We always ensure best services are rendered for  all of our clients at an affordable investment.
To have painless and trouble free safe workplace and work environment, we study and analyse the problems and give not only suggestions but also provide fruitful solutions by adopting a Strategic Approach with
1. Compliance to Laws and Standards
2. Identifying Hazards and Control Measures
3. Customising Effective Functioning of Safety System and Procedures
4. Controlling Wastes and Losses during Production and Emergencies
Mr.K.Arul, Chief Adviser-HSE
He is an Electrical Engineer Graduated in Govt. College of Technology, Coimbatore. He has completed MBA (H.R.M) and PG Diploma in Industrial Safety in Annamalai University.
As Chief Advisor of this Company, he actively involves in conducting, prompting solutions for Health, Safety and Environmental issues in Manufacturing and Construction Industries. In addition to that, he is coordinating with team in compiling safety Audit reports, on site emergency Plans, Site Appraisal committee requirements, SOPs and Manuals. He is organizing training programmes and  delivering lectuers in key topics in Health, Safety and Environment.
At present, he is the Vice President of Coimbatore productivity council, Coimbatore. He is a life member of National Safety Council and Safety Engineers Association. He is IRCA certified Lead Auditor in ISO 45001:2018 OHSMS and ISO 14001:2015 EMS.
Prior to this position, he has served in Public sector undertaking as production and maintenance engineer. Then, he was selected and appointed by Tamilnadu Government as Assistant Inspector of Factories. In his 31 years of Government Service, he has enforced all Factories laws to ensure health, Safety and welfare of workers in Factories.
During his service, he had undergone various training on EHS in RLI and Leading Institutions. He has delivered lectures in more than 300 training programs on Safety, Health and Environment for the Executives, Managers, Supervisors and Workers of various factories on different topics. He attained the position of Additional Director of Industrial Safety and Health when he retired in 2018.
Mr. M.Lakshmi Narayanan, Senior G.M – HSE
He is looking after Chennai Office of the Company. His educational qualifications are BSc (Chemistry), MA (Sociology), MBA (Personnel), MSc (Environmental Science), Diploma in Labour and Administrative Law, PGDPM, and Diploma in Industrial Safety (RLI) and Diploma in Pollution Control. He is IRCA certified Lead Auditor for ISO 45001:2018.
He actively involves in Conducting Safety Audit, preparation of Application for Site Appraisal Committee, on site emergency Plan and Standing orders for certification. He is an excellent trainer in providing training to all categories of employees in the fields of Health and Safety, IR & HR, Industrial Hygiene, environment, counseling and motivation.
Prior to this position, he has served and gained rich knowledge and experience in Polymer resin Industry (2 ½ years). MNC manufacturing building products at Coimbatore (20 years), TVS Group of Industries (13.5 years) up to attaining the position of AGM-IR and in a Die casting Industry in the position of GM-HR&IR.
Adding to above experience, he has served as MR for EMS & OHSAS for 16 years and Secretary of NSC Coimbatore & Hosur Action Centers (nearly 17 years). He has put overall Industrial Experience of 38 years.
Mr.G.Muralidharan,M.Tech,OHS Expert Analyst.
He is a post graduate in Engineering from PSG College of Technology, Coimbatore.
He is closely associated with Steadfast Safety Solutions, in focused services like hazard identification, safety auditing, accident investigation, suggesting correctve actions as contol measures. He also involves himself in health and safety training activities on various topics and subjects.
His previous long experience was with Inspectorate of Factories, Govt. of Tamilnadu. He joined as Assistant inspector of factories, in the year 1987 and served in various senior positions for more than 31 years.He was posted in various places in Tamilnadu and retired as Addl. Director of Industrial Safety and Health, in the year 2018. He has rich experience in enforcement of Factories Act and other Labour Welfare Laws applicable for Manufacturing Industries to ensure safety, health and welfare of employees (especially in accident prevention). He is familiar with many manufacturing activities, from automobile to chemical production/handling like Chlorine, Ammonia, LPG,etc.and having knowledge on safety systems to be established and maintained in those units.
He has conducted more than 400 safety training programs in factories on various topics. He has conducted On site Emergency Preparedness mock drills and trained right from managers to workmen.
During his service he has conducted and coordinated two Off site emergency preparedness mock drills in Tuticorin along with District Collector and National Disaster Management Authority (NDMA), Government of India.
He has efficiently co-ordinated with District Collectors, National Safety Council,etc., for various functions of Safety Administration and training in District level.
Prior to Govt. service, he had served as Lecturer in Educational Institution for more than Two years.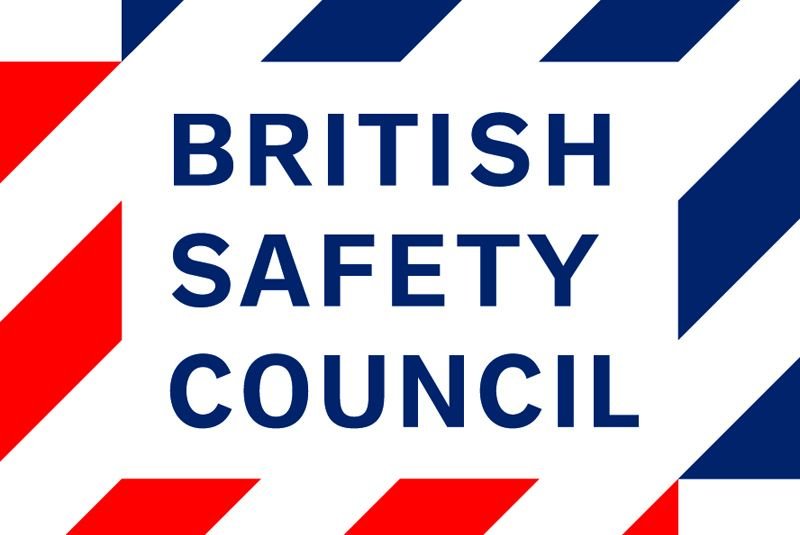 Member of British Safety Council
Member of National Safety Council of India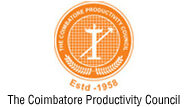 Member of The Coimbatore Productivity Council